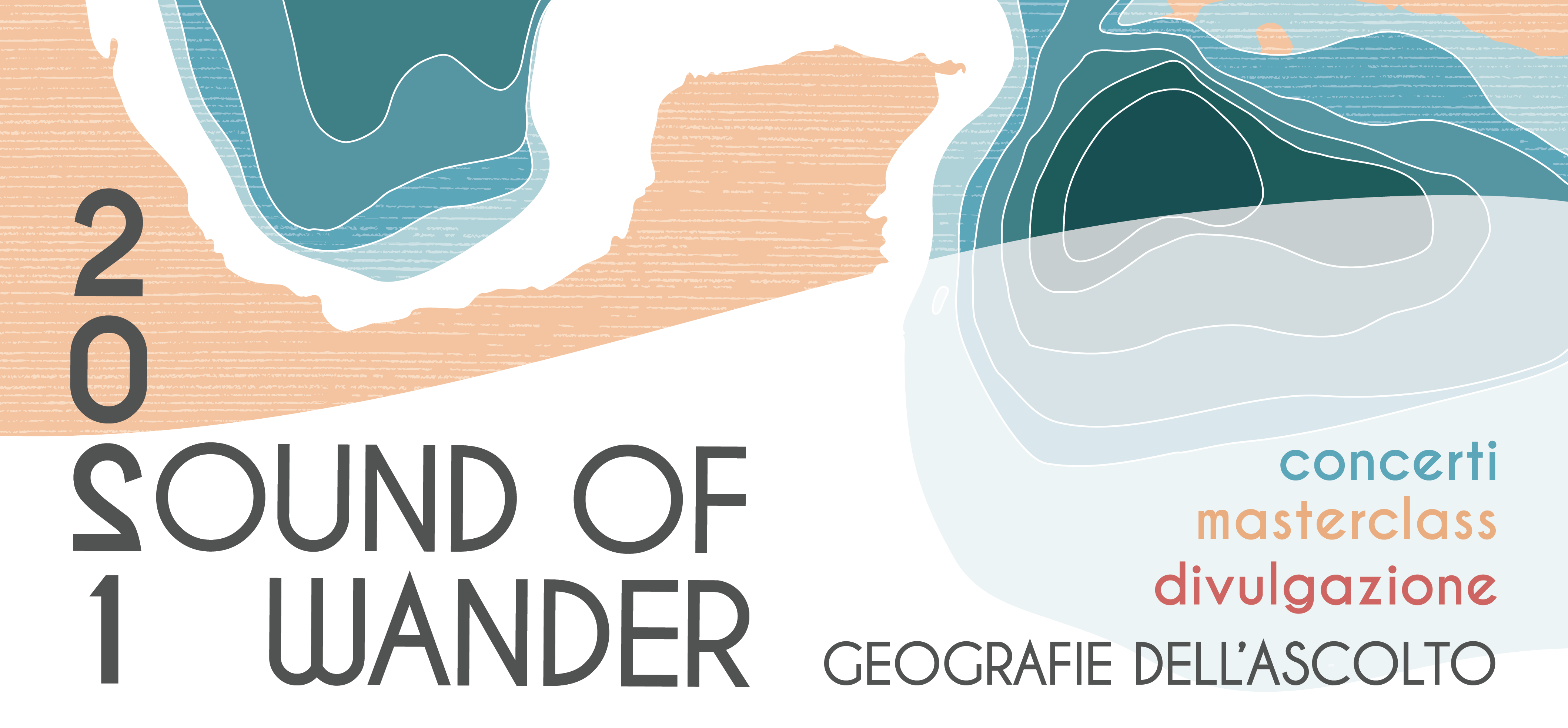 Have you ever taken apart a cello to listen to its effect? Or listened to a concert completely in the dark? Have you ever entered a 16th century Florentine theater? Or in a room where sound reaches you from every possible direction? These are just a tasting of fifth edition of Sound of Wander: five events to discover new music, from 17 November to 21 December 2021 in Milano.
mdi ensemble offers you an unusual point of view on today's music and invitie you rediscovering the movements of sound in the space through surprising ways of listening. Starting from the last decades of the twentieth century, thoughts on the spatiality of sound have revolutionized experimental music, bringing it closer to other genres of the music industry – also using new technologies – and helping to redefine the sensitivity of any listener.
Sound of Wander will give you the opportunity to listen to music never heard before, such as Seventh Born Unicorn for clarinets and electronics by Giovanni Verrando or hyper-image for piano and five instruments by Silvia Borzelli. We will then explore new ripples on bodies and in sounds with Yet To Be Born, a dance and electronic performance by Lorenzo Romano. We will go deep into the darkness of Georg Friedrich Haas' Quartet n.9, or in the glow of the candles of 16th-century Florence, with Salvatore Sciarrino's Infinito nero.
All the concerts will be joined to moments of dialogue, talking with the artists and musicologists to better understand what we are about to hear.
During Salvatore Sciarrino's masterclass for young composers we will also be able to reflect together on the meanings of contemporary composition.
So get lost with us in this musical archipelago and unexplored lands of Sound of Wander.
Tickets and subscriptions
Tickets will be on sale at the ticket office of the respective halls starting two hours before the beginnig of the concert. It is possible to book one or more ticket by writing to sow@mdiensemble.com, writing all the details (name, number of the concert tickets to be purchased, an e-mail and telephone number).
Tickets for single concerts
Unique seat • € 10
Discount for Associazione musicAdesso members • € 5
Discount for students • € 5
Under 18 • free entry
Subscription for 4 concerts
Unique seat • € 32
Discount for Associazione musicAdesso members • € 18
Discount for students • € 18
Under 18 • free entry
Masterclass by Salvatore Sciarrino
Access for auditors
Five days • € 50
Single day • € 15
Lecture by Salvatore Sciarrino
Free entry to availability
.
In compliance with the Decree of the Presidente del Consiglio dei Ministri della Repubblica Italiana of 23 July 2021, from 6 August 2021 access to the concerts requires the presentation of the Covid-19 green certification (green pass) and ID, according to the entrances and routes reported.

PREVIOUS SEASONS

#1: Re-Cycle (16/11/2019)
Sara Caneva   Night is night, no matter how long (mdi ensemble commision. World premiere)
Francesco Filidei   L'Opera (forse)
#2: ICO/NI/CA (23/11/2019)
Marco Momi   Iconica (Complete cycle. Italian premiere)
Carlo Gesualdo da Venosa   Responsoria pro hebdomada sancta (selection)
#3: Live! Call for scores – Quarta edizione (29/11/2019)
music by Mattevi, Scholl, Batia, Lauvray, Querfurth, Kaleli
#4: Incanti (15/12/2019)
Niccolò Castiglioni   Quattro liriche di Garcia Lorca / Granulation / 5 liriche su poesie infantili (world premiere of the published scores)
Simone Movio   Libro di terra e d'incanti – su poesie di Andrea Bajani (mdi ensemble commission. World premiere)
#1: Mauro Lanza e Andrea Valle: Systema Naturae (11/10/2018)
Mauro Lanza / Andrea Valle   Systema Naturae (prima esecuzione italiana del ciclo completo)
In collaboratrion with RepertorioZero
#2: Live! Call for scores – Terza edizione (15/10/2018)
music by Maxbauer, Urquiza, Kuwabara, Angelakis, Radivojevic
(Italian premieres)
#3: Estasi d'amore: canti di Olivier Messiaen (15/10/2018)
Olivier Messiaen   Harawi. Canti d'amore e morte
#4: Intrecci e radici: con Clara Iannotta e Giorgio Netti (15/12/2019)
Clara Iannotta   Limun / Dead wasps in a jam jar (iii) (Italian premiere)
Giorgio Netti   Tête / Inoltre
#1: Brice Pauset e Francesca Verunelli (29/09/2017)
Brice Pauset   Le voix humanes / Theorie der Tränen: Schlamm (Italian premiere)
Francesca Verunelli   Cinemaolio (Italian premiere)
#2: Enno Poppe e i vincitori del Premio del Conservatorio 2016 (06/10/2017)
Enno Poppe   Fingernagel / Schweiß / Salz
Premio del Conservaotorio 2016: performing the pieces awarded (Corti, Marino, Saleri)
#3: Altre voci: mdi ensemble, Tempo Reale e Monica Benvenuti (10/12/2017)
music by Laitemperger, Berio, Perocco, Casale, Momi
In collaboration with MMT creative lab
#4: Live! Call for scores – Seconda edizione (20/12/2017)
music by Santini, Panariello, Lin, Radivojevic, Asuroglu, Languillat
#5: Simon Steen-Andersen a Milano (21/12/2017)
music by Simon Steen-Andersen, Francesco Filidei, Mauro Lanza
#1: Fra segno e suono (29/09/2017)
music by Evangelisti, Bussotti, Sciarrino, Lachenmann, Troiani
#2: Cammini. Pensando un altro suono (14/11/2016)
music by Dufourt, Grisey, Radulescu, Bedrossian
#3: Maps of non-existent cities. St. Petersburg (17/12/2016)
Dmitri Kourliandski   Maps of non-existent cities. St. Petersburg
#4: Live! Call for scores – Prima edizione (20/12/2016)
music by Bailly, Caneva, Gieshoff, Paúl, Restagno, Kourliandski